GM5 WLAN 802.11b/g/n USB Adapter - ARG-0800 Star Base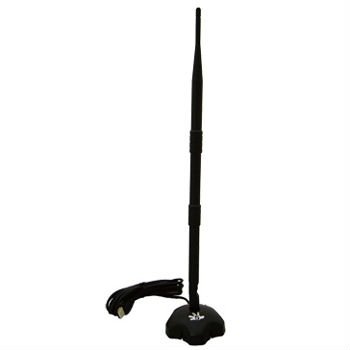 Place of Origin:

[Taiwan]

Price: Get Latest Price
Minimum Order Quantity:
Port:
Packaging Details:
Delivery Time:
Payment Terms:
Supply Ability:
Supplier Details
Member Type: Platinum Sponsor
Business Type:

Manufacturer

Products:

Outdoor CPE,High Power AP/Router,Indoor AP/Router,High Power USB Adapter,Signal Booster,Wireless LAN USB Adapter,High Power Outdoor CPE,AP PCBA,Ranlink,Realtek,Portable Touch Panel,Wireless LAN USB Adapter

Contact Person:
Description
Brand Name : ARGtek / Model Number : GFM / Place of Origin : Taiwan /

High Power 802.11b/g/n Wireless LAN USB Adapter
Give Me Five WLAN 802.11b/g/n USB Adapter + One 9dBi dipole Antenna



Features

Give Me Five WLAN 802.11b/g/n USB Adapter + One 9dBi dipole Antenna
- Aggregate multiple WAN connections.
- Breaking bandwidth limitation of ISP.
- Higher capacity by combining bandwidth.
- Accelerate download speed.
- Maximum bandwidth allocation among users.
- Combine with wired and/or wireless connections.
- Ensure a continuous connection.

Specification
Give Me Five Specification

How Give-Me-Five works?
The Give-Me-Five bonding involves combining 2 or more AP connections into a single 'virtual' connection to achieve faster download and upload bandwidth speeds and increased reliability. The virtual bonded connection combines the bandwidth capacity of the wireless conduit connected to each AP and presents itself to the host computer as a virtual network connection with an IP address.
Fire up the Give-Me-Five and it will search and automatically identify previously connected APs, and designate them for access by individual wireless network adaptor;

Disconnection from an AP triggers failover instantly, with reconnection try scheduled;

Connection is irrelevant of AP type, whether it is private or public;

Only the virtual IP address is exposed;

Bond any type of AP connection, combine similar or different types of AP connections, be it private or public.

Reduce limitations of Internet technologies.

Aggregate multiple connections.
Network Card Specification
- WLAN USB Adapter - GM5 Star Base
- 9dBi Antenna
- Mini USB Cable
- Driver CD

Our Other Selling Leads » More